12 March 2016
By: Ms. Evangeline Rayney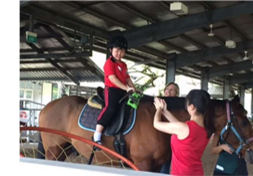 Lighthouse school has been riding at RDA since 2014. RDA has given positive feedback regarding our students. The trainers have seen physical improvements in the students' balance and posture; and their ability to mount their horses with independence.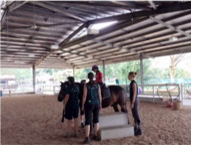 The trainers have also seen great progress in the students in areas such as social interaction as well as their behaviour. Our students have also improved in their patience and understanding of what was expected while riding on their horses.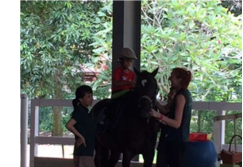 The 12 students from the special and the mainstream classes have been focusing strictly on riding skills. They have improved and progressed so much in this area that they are riding and steering their horses with much confidence.

The students have thoroughly enjoyed and learnt about handling horses from the 10 sessions.